Ask a Pro for We are the Expert Air Conditioning Repair Company in New Orleans
AC Ambulance is a top provider of air conditioning repair and installation services in New Orleans.
A Trusted Name in the Business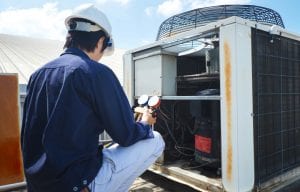 AC Ambulance has been helping Louisiana residents stay comfortable year-round since 1979. Our trusted technicians are friendly, professional, and knowledgeable, and they have undergone thorough training to troubleshoot and repair all kinds of HVAC units. We guarantee our work, so if your unit still doesn't work, you won't be asked to pay for the repairs.
We also offer other services, including our heat load calculation where we look at your home's layout to see exactly how much heating and air conditioning you'll need to stay comfortable, and our air quality evaluation service that analyzes your home's air. If you have questions or concerns about any of our products or services, please contact our customer service team and we'll help you find a solution that meets your needs.
Why Hire an Expert?
Many people try to do repair work on their HVAC units themselves in an effort to save money instead of calling in a professional. Ironically, these people often end up spending more money in the long run when they have to call an expert to resolve the original problem and any additional problems they've created while trying to fix the system themselves. An HVAC expert at AC Ambulance will do the job right the first time with minimal interruption in your home.
If you're having a problem with your heating or cooling unit, contact AC Ambulance today, and we'll work to get your family comfortable again as soon as possible!