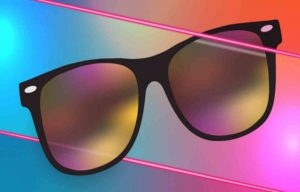 The heat is on in New Orleans. As a matter of fact, it is brutal out there with temperatures that feel like they are in the triple digits.  We have not seen much rain to cool us down and our AC's have not gotten a break in the last couple of weeks. It is only July and these scorching temperatures will be with us at least for another month. Remember to take care of your AC's in your home by performing regular maintenance such as cleaning filters.
Are you looking for a way to escape the heat? Art & AC might be the perfect event for you and your family. A trip to the Ogden or the New Orleans Museum Of Art will not only cool you down, but will also be educational and entertaining. Best of all, the event is free for Louisiana residents!
What You Need To Know About Art & AC
To get you out into our museums the Helis Foundation decided to continue its "Art & AC" event. This means throughout July, Louisiana residents will get free admission on Sundays to both New Orleans Museum of Art and Ogden Museum of Southern Art. Last year, more than 10,000 Louisiana residents took advantage of the free admission to local art and cultural institutions as part of Art & AC over the years.
Art & AC will take place at the New Orleans Museum of Art: Sundays, July 12, 19 & 26 and at the Ogden Museum of Southern Art: Sundays, July 5, 12, 19 & 26.
Under Phase Two guidelines, museums in New Orleans are allowed to open at limited capacity with staggered admission using an appointment or reservation system. That's why both NOMA and Ogden Museum are asking guests to reserve a time to visit online. While both will still accept walk-in visitors, they strongly suggest people reserve a visitation time to ensure proper social distancing. Please visit each institution's website to learn more about safety protocols and to schedule a visit.
About The Helis Foundation
Art & AC is just one of the many programs the Helis Fountain supports. As a matter of fact, the Helis Foundation is committed to providing access to New Orleans' rich cultural heritage by underwriting free admission for all Louisiana residents at leading local institutions every week, all year long: New Orleans Museum of Art and the New Orleans Botanical Garden including The Helis Foundation Enrique Alférez Sculpture Garden every Wednesday; the Ogden Museum of Southern Art every Thursday; the Contemporary Arts Center every Sunday (the museum is temporarily closed); and the Louisiana Children's Museum once every other month.