WHY DOES MY HOUSE HAVE SO MUCH DUST?
With the AC running, we tend not to leave doors and windows open. So, have you changed your AC filter lately? Did you remember to make that appointment with a professional for your Fall/Winter AC maintenance call? Have you had your air ducts sealed or insulated during a previous service call? These are some of the main causes of having excessive dust in your home.
AIR FILTERS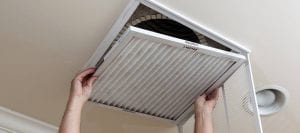 Why is it so essential to check, change, or clean your HVAC air filters on schedule? A clogged air filter can cause an unbelievable amount of damage to your HVAC system. If your air filter is checked, changed, or cleaned on a regular schedule, you will insure the long life of your system, and save yourself oodles of money in possible repair and replacement costs. In addition, it ensures your system will be able to clean the air, leaving it fresh and healthy. A dirty air filter uses much more energy than a brand new air filter, which means up to a 25% higher energy bill for you each month.
ROUTINE SERVICE CALLS
Why is it so essential to have routine maintenance calls from a professional? By having routine maintenance calls by a professional, you can avoid more serious repair problems. Overall, it can save you so much money in repair and energy costs, as well as increase the longevity of your HVAC system. SEALED OR
INSULATED AIR DUCTS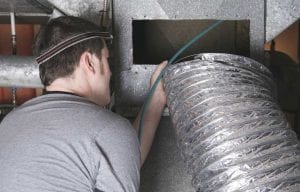 Why is it so essential to have your air ducts sealed or insulated? By having your ductwork sealed or insulated, the approximate 20 to 30 percent of the air that moves through the duct system that is lost due to leaks, holes, and poorly connected ducts is recaptured. This allows for a more comfortable climate, cleaner air, and energy savings.
When you need a professional to repair or replace your HVAC system, call Air Conditioning Ambulance at (504) 467-1400 to ensure a thorough examination of your unit and to get a job well done.