The dog days of Summer are almost here. If you want to save some money on your electric bill, especially your cooling costs,  this year, there are a few things you can do. A lot of heat (roughly 40%) in your home comes in from your windows. A reflective coating can help keep some of that heat out of your home and lower your cooling costs. Exterior awnings or shades also prevent heat from entering your home. Even keeping blinds and shutters closed during the day can help with your cooling costs.
Blinds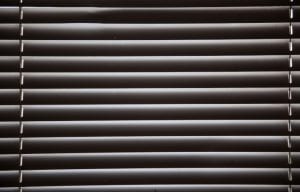 Blinds are window coverings that have slats that can be raised and lowered letting you decide how much sunlight can get into the room. Closing the slats completely will keep most of the heat out.
Shades
A shade is either open, exposing the window letting in a lot of light or closed, covering the window and keeping all the light out.
Shutters
A shutter is a solid covering, often with slats that you can open and close letting in varying degrees of light.  During the heat of the day you should leave your shutters completely closed to keep as much heat out as possible. There is a wide range of window treatment options that include choices in light control, unlimited styles and color combinations, and that can be customized just for you.
For more details visit: https://helmdecorating.com/window-coverings/
Contact Air Conditioning Ambulance for more information
504-467-1400
20 Veterans Blvd #101 | Kenner, LA 70062
Our office hours are Monday – Friday 9AM – 5PM, we are closed Saturday & Sunday.