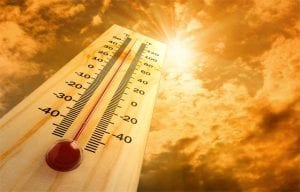 Summer may be right around the corner, but if feels like summer already. So far we have been experiencing record breaking heat for weeks. This may mean that we are in store for a hot one. If you want your unit to work overtime this summer, the time to get it checked out is right now.
Avoid Major Problems This Summer
With routine maintenance and early detection, major problems can be averted when you need your AC the most, in the summer. Try to save money by avoiding maintenance can cause the AC to work much harder than it needs to as the temperature climbs during summer. This will lead to an eventual break down which can be very costly.
There are 3 main culprits that cause your AC to go out in the summer leaving you and your family sweaty and miserable in the heat and humidity of the Metro New Orleans area.
A dirty evaporator coil caused by a filthy air filter is one of the most common culprits. Changing or cleaning the air filter is easy enough but cleaning the evaporator coil is not a diy job. That needs to be left to the professionals.

Another culprit is that the outside AC unit has not been properly maintained. The outside unit can become clogged with leaves and debris, clogging the condenser coil, seriously impacting your AC's ability to cool your home.

The worst culprit is that your AC needs to be charged with refrigerants (Freon). This usually results from a leak, and should be professionally repaired.
Our technicians can keep you cool all summer long with our Maintenance Service. The techs will change your unit's filter as recommended by the HVAC manufacturer; clean the outside unit to thoroughly remove debris and obstructions; and flush the condensation lines to facilitate optimal efficiency to stave off the summer's unrelenting heat and humidity.
Trust The Experts Before The Summer Starts
We recommend that you service your HVAC once a year, especially when the weather is changing. So right now, just before summer, is the perfect time.  Getting a tune-up when the seasons change can save you from encountering trouble down the road. By getting your system checked ahead of time, you can prevent being stuck with a non-functioning HVAC unit in a New Orleans summer! Tune-ups also keep your system efficient, meaning you save money on energy bills. Maintenance is especially important if you're dealing with gas-powered equipment, as a leak could prove fatal.
Air Conditioning Ambulance
Call us now, summer is almost here. AC Ambulance has been serving the Metro New Orleans area, in both residential and commercial properties, for four decades. We have built our reputation on trust and customer service, striving for complete customer satisfaction with our AC installation and repair services. Don't suffer during hot summers, call Air Conditioning Ambulance at 504-467-1400 and we will keep you cool. We can help you with regulating your thermostat with zoning which allows for customized comfort throughput your home or business.We also provide Air Conditioning Repair, New Air Conditioner installation, AC Maintenance, and even Heating Units and Repairs.