Clean Your Air Condition Vents Now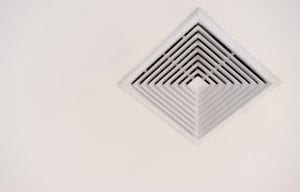 Right now the seasons are changing and our temperatures can drop or rise 10-25 degrees overnight. This means you will be switching back and forth between heating your place and cooling it down. These temperature swings can have an impact on your air condition vents. Here are a few things you should do right now:
What Happens When You Switch Between Cooling & Heating Mode?
The big differences in temperatures can lead to condensation on your Air Condition Vents. Even though your heating and air conditioning system will try to filter out the dust and debris in your home, sometimes that is just not enough and dust will collect in your ducts and air condition vents. If you have not cleaned your air condition vents in a while, dirty condensation may cause stains around the air condition vents on your ceiling, your walls, or your floors. This dirty water could even drip on furniture. In order to avoid this from happening, clean your air condition vents with soap and water right now.
Also, when switching between heating and cooling modes often, you will make your unit(s) work harder. Try to just cool or heat your place a few degrees and be patient, it may take a while for your AC to catch up. This will also help with your electric bill.
If you want to make sure your unit is ready for the cooler months, contact Air Conditioning Ambulance!
Get quality Heating and Furnace Repair Service from AC AMBULANCE.
Let AC Ambulance provide you with quality Heating and Furnace Repair Services. HVAC maintenance will increase the life of your heating unit & improve home air quality.
AC Ambulance provides a comprehensive HVAC service for your home. Our services includes new heating units and heating repairs services. In addition, we will help you maintain a comfortable home environment during the winter with a quality heating unit. We will give you tips and suggestions on how to improve the air quality in your home like Air Condition Vents cleaning. Let our expert technicians help you to determine which heating unit will meet your needs.
Our Heating System products are efficient and offer worry-free comfort. Our heater and furnace units come from reputable manufacturers that include: Daikin, Amana, Lennox, and Goodman. These manufacturers have developed their reputations by providing top quality Air Conditioning and Heating Systems that are durable and reliable.
Most of all, Air Conditioning Ambulance believes in providing top quality heating units that you can depend on. We are certified and knowledgeable about all heating units. We can repair and service any brand or model that you may have in your home. In addition, we offer a quality heating and cooling maintenance program. This service helps to ensure that you have a superior air quality environment with properly maintained units. Proper HVAC maintenance will increase the efficiency of your heating and cooling unit while reducing the energy costs.
AIR CONDITIONING AMBULANCE will warm your home during the cold winter months.