Ways to Save Money on Energy Costs in the Winter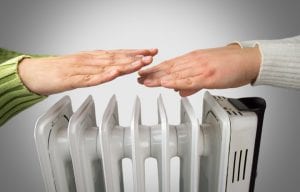 It's getting chilly outside in New Orleans and almost nothing feels better than returning to cozy, warm home. While setting the thermostat to the right temperatures can improve the comfort of your house, it is not the only way to do so. There are other ways for a homeowner to minimize energy usage and costs, while improving the overall environment inside of his or her home. Here are some ideas about how you can save some money on your energy costs this winter.
What To Do When It Gets Chilly
Keeping your home at a comfortable temperature can get expensive. Saving on energy costs this winter can be fairly easy. Wearing warmer clothing and considering setting the temperature to lower than 72 degrees can save on your energy bills this winter. Make sure you inspect and regularly replace your filters. Get an inspection and furnace tune up this winter before it gets really cold to get your furnace ready for the season. Check your home for drafts and leaks and seal up any cracks, holes or gaps in the home's entryways, walls, and foundation to prevent thermal energy from escaping. Get some weather stripping on doors and windows that you use frequently. Do not forget to caulk or seal your windows and any unused exterior doors. Another way to save money on your energy costs this winter is to  set the water tank temperature to 120 degrees to reduce thermal energy costs. When it is sunny outside, open the curtains or blinds to let the sunlight in to help heat the home. Last, but not least,  check all your pipes and faucets for leaks. Insulate the pipes by covering them with a blanket. For more information visit:  http://energy.gov/energysaver/articles/thermostats
Get quality Heating and Furnace Repair Service from AC AMBULANCE.
Let AC Ambulance provide you with quality Heating  and Furnace Repair Services. HVAC maintenance will increase the life of your heating unit & improve home air quality.
We can help you save money on your energy costs this winter. AC Ambulance provides a comprehensive HVAC service for your home. Our services includes new heating units and heating repairs services. In addition, we will help you maintain a comfortable home environment during the winter with a quality heating unit. Let our expert technicians help you to determine which heating unit will meet your needs to save on energy costs.
Our Heating System products are energy efficient and offer worry-free comfort. Our heater and furnace units come from reputable manufacturers that include: Daikin, Amana, Lennox, and Goodman. These manufacturers have developed their reputations by providing top quality Air Conditioning and Heating Systems that are durable and reliable.
Most of all, Air Conditioning Ambulance believes in providing top quality heating units that you can depend on. We are certified and knowledgeable about all heating units. We can repair and service any brand or model that you may have in your home. In addition, we offer a quality heating and cooling maintenance program. This service helps to ensure that you have a superior air quality environment with properly maintained units. Proper HVAC maintenance will increase the efficiency of your heating and cooling unit while reducing the energy costs.
AIR CONDITIONING AMBULANCE will warm your home during the cold winter months.