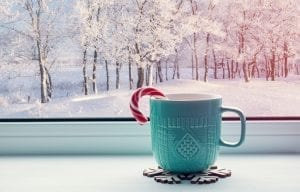 Winter is on its way which means now is the time to make sure your heating system is ready for when the temperatures start dropping. There are a few things you can do right now that will help keep your home warm without getting a huge electric bill.
Take Advantage Of The Sun
While you try to block out the hot sun rays in summer, in winter you will want to open the blinds to south-facing windows during the day to allow sunlight to naturally heat your home, and close them at night to reduce the chill you may feel from cold windows.
Do Not Heat An Empty House
When you are at home and awake, set your thermostat as low as is comfortable. When you are asleep or out of the house, turn your thermostat back 10° to 15° for eight hours and save around 10% a year on your heating and cooling bills. Use a programmable thermostat. It will make it easy to set back your temperature. If you have a heat pump, maintain a moderate setting or use a programmable thermostat specially designed for use with heat pumps.
Find and Seal Leaks
Seal the air leaks around utility cut-throughs for pipes ("plumbing penetrations"), gaps around chimneys and recessed lights in insulated ceilings, and unfinished spaces behind cupboards and closets. Add caulk or weatherstripping to seal air leaks around leaky doors and windows. Make sure your attic access is sealed as well. Keep in mind your attic might be insulated, but is your door or other form of access? As you know, heat rises and a lot of warmth could escape through an poorly insulted access point.
For more tips visit: https://www.energy.gov/energysaver/fall-and-winter-energy-saving-tips