Why Can Space Heaters Be Dangerous?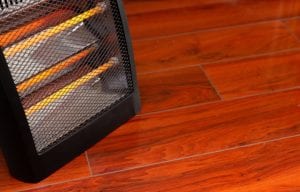 It's getting chilly in New Orleans, but you are not quite ready to turn the heat on. Space heaters can help break the chill in your home or office, but they can be rather dangerous. On Thanksgiving morning a wheelchair- bound woman died in her New Orleans home in a fire. Authorities believe a space heater caused the home to catch on fire.
What You Need To Know About Space Heaters
The New Orleans Fire Department wants to remind you of important safety tips when using electric and other space heaters.
Use space heaters only in well ventilated rooms. Place heaters where they will not be knocked over easily. Do not use space heaters to dry clothing or other items. Keep heaters at a safe distance from curtains, furniture and all combustibles. Don't leave children alone with space heaters on. An adult should always be present when a space heater is in use.
Always plug electric space heaters directly into the wall socket and not into extension cords. Check the cords on electric space heaters before using. If the cord is frayed or splitting, discord the heater or throw the heater away. Any repairs to heaters should only be performed by a qualified licensed appliance repair person. Make sure to keep anything that may burn at least 3 feet away from the space heater. Never allow children to play with, or around, the heater. Never place anything inside the grill on the front of the heater. Always unplug space heaters when they're not being used.
For more information visit: https://www.nola.gov/nofd/fire-safety-tips/cold-weather-safety/
Let AC Ambulance provide you with quality Heating  and Furnace Repair Services. HVAC maintenance will increase the life of your heating unit & improve home air quality.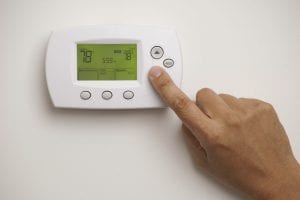 AC Ambulance provides a comprehensive HVAC service for your home. Our services includes new heating units and heating repairs services. In addition, we will help you maintain a comfortable home environment during the winter with a quality heating unit. Let our expert technicians help you to determine which heating unit will meet your needs.
Our Heating System products are efficient and offer worry-free comfort. Our heater and furnace units come from reputable manufacturers that include: Daikin, Amana, Lennox, and Goodman. These manufacturers have developed their reputations by providing top quality Air Conditioning and Heating Systems that are durable and reliable.
Most of all, Air Conditioning Ambulance believes in providing top quality heating units that you can depend on. We are certified and knowledgeable about all heating units. We can repair and service any brand or model that you may have in your home. In addition, we offer a quality heating and cooling maintenance program. This service helps to ensure that you have a superior air quality environment with properly maintained units. Proper HVAC maintenance will increase the efficiency of your heating and cooling unit while reducing the energy costs.