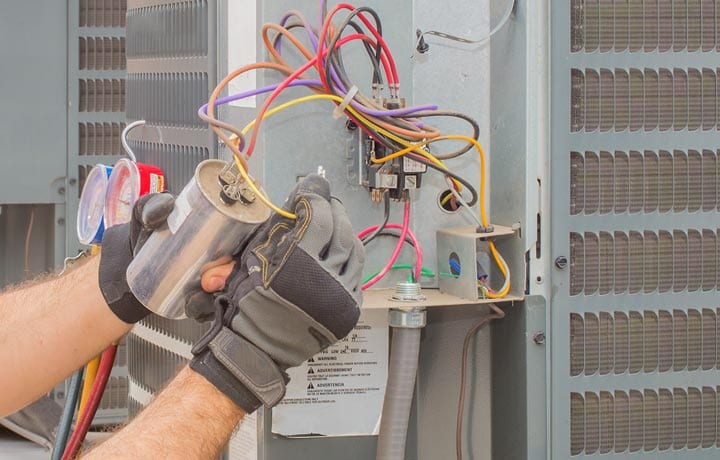 WHAT'S THE PURPOSE OF THE CONDENSATION DRAIN? WHAT HAPPENS IF IT GETS CLOGGED?
Your HVAC system does more than cool your home.
It also removes moisture from the air in your home in order to reduce the level of humidity, creating a far more comfortable environment. The excess condensation is removed from the system by a drain line that deposits the water outdoors through a weep hole in the soffit. Mold, mildew, and algae will grow over time in the drain line, eventually forming a clog. If a clog forms, water will back up and overflow into the unit. One diy hack is to flush the line with bleach to kill any mold, mildew, or algae growth, preventing a clog. If a clog has formed, a shop vac or special pump is needed to clear the line.
AC Ambulance offers routine maintenance programs which includes flushing the drain line in order to prevent clogs.
Mold, mildew, and algae are systematically flushed from the line, allowing your HVAC system to run more effectively and efficiently. When your unit runs efficiently, it creates savings on your energy bill and prolongs the life of your unit. We offer routine maintenance services for the air conditioner in the Spring as well as for your heater in the Fall. Proper maintenance will improve the air quality in your home. Our highly trained technicians receive continuing education to stay abreast of the most recent technologies.
AC Ambulance has been serving the Metro New Orleans area, in both residential and commercial properties, for four decades. We have built our reputation on trust and customer service, striving for complete customer satisfaction with our AC installation and repair services. We pride ourselves on having wonderful reviews on Angie's List and from long-standing customers.
To learn how AC Ambulance can help you with routine maintenance, service repairs, or to have a new unit installed, contact our Customer Service Specialists at (504) 467-1400 or by email at acambulance1@gmail.com. If we don't fix it, you don't pay for it!