Copper Alarms Protect New Orleans Air Conditioning Units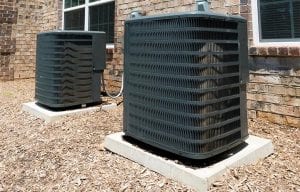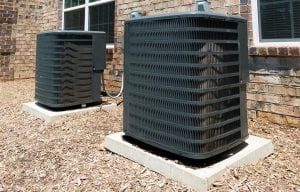 In New Orleans, copper theft is on the rise, and A/C Ambulance has the solution. Copper thieves are targeting the Greater New Orleans Area, including Bayou St. John, Lakeview, Mid-City, Metairie, Kenner, and the surrounding areas. The copper thieves target homes, commercial businesses, churches, schools, and even fire and police stations. When it comes to air conditioning, New Orleans has a long history of trusting the experts at A/C Ambulance for help. Our team recommends the best solution: alarm your A/C with the CopperWatcherTM device system.
It's not what your A/C is worth. It's what it will cost to replace it.
The CopperWatcherTM system will protect your air conditioner from copper theft. CopperWatcherTM is the solution that alarm companies and air conditioning contractors have been longing for. Copper theft prevention is more than a security cage, watchdog, or other type of warning device. Prevent A/C theft and the cost of replacing your condenser by installing the only system that monitors refrigerant pressure, voltage, and all communication wires. CopperWatcherTM communicates with all security alarm systems and can be monitored by your existing alarm service.
Theft of rooftop HVAC systems on commercial properties is on the rise, and a residential split system or package unit condenser could cost thousands! Use the CopperWatcherTM for retrofit or new installations and have the peace of mind that you did all that you could to protect your A/C in New Orleans. CopperWatcherTM can also protect your vacant lease spaces from wire theft.
What our A/C Ambulance Copper Theft Transmitters can do:
-No false alarms – it knows the difference between a tripped circuit, power outage, and a theft attempt
– Does not interfere with serving the air conditioning system
– Hard wire or wireless connections to alarm system and has space for a wireless transmitter
– Tamper proof construction: NEMA 4 Lexan Enclosure
– Mounts to Disconnect and attaches to the Liquid Refrigerant Gauge Port
– Must be monitored by a burglar alarm system
– Detects theft of any type of air conditions: 208/230 or 460/480 Volt Single or Three Phase
– Provides total protection by utilizing all of the existing burglar alarm features
– Can alert owner when circuit breaker trips
– Does not void any factory warranty
– One-year replacement warranty
Updates in Air Conditioning – New Orleans Area Copper Theft Links:
"Lakeview and Gentilly have been hit so hard by copper thefts in recent weeks that the 3rd District is now asking residents that are renovating their homes or building new ones to notify police, and officers will help keep an eye on those properties."
Bayou St. John
Central City
Belle Chase
Old Metairie
Jefferson Parish
Metro Area
St. Tammany
Denham Springs